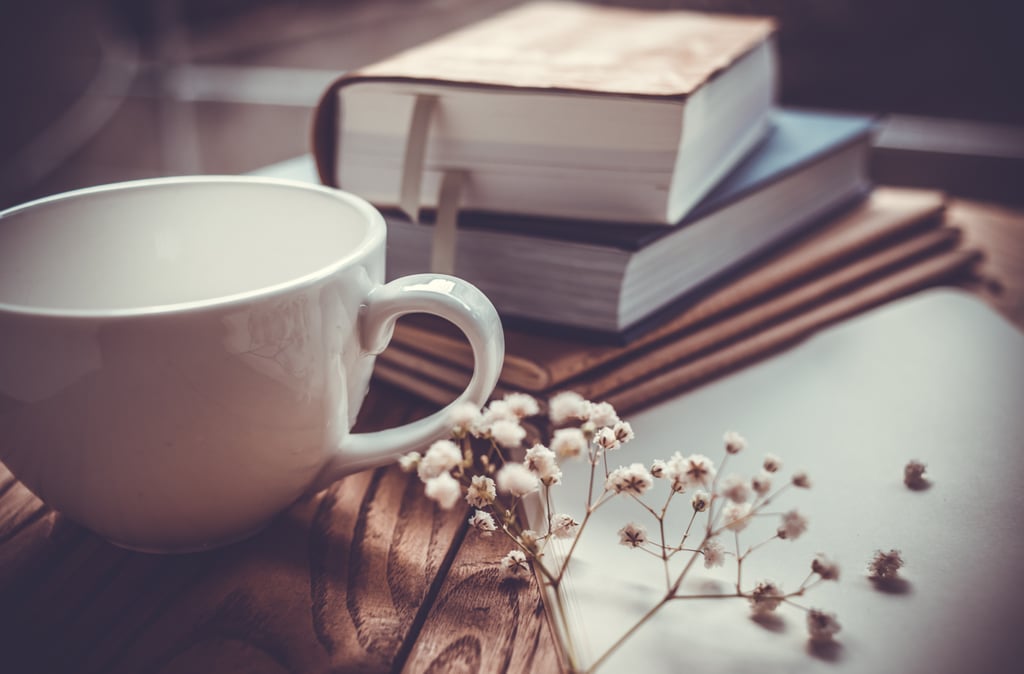 So, you are a bookdragon. You take pride in this (as well you should). But after you embark on this life, you realize there are some things that could be problematic — for example, running out of shelf space, losing your bookmarks, or not having the budget to acquire all of the books. Well, today we are here to save your precious little overwraught selves with some tips to quell the quandaries.
How to not run out of shelf space. Having a designated bookcase (a pre-built, independent piece of furniture) is extremely helpful. But, if you collect several new books a year, they'll fill up pretty quickly. So it may work better for you to have shelves that can be placed on walls (think with nuts and bolts — do consider your safety), possibly expanding upwards or outwards as needed.
Also, think about getting rid of books every now and again to help make space for new acquisitions. I know, I know, to some ears that will be heresy. But honestly, sometimes we just know we're not going to read a book again, and library sales and charity shops are more than happy to take on well-treated secondhand books.
Keep things organized. If you tend to have a long TBR or maybe receive a lot of ARCs, take notes when deliveries arrive. Try having a journal detailing the date of when new books came to your home, or of when you need to post the review by. Place sticky notes on or near your bookshelves or calendar, so that you don't accidentally start reading this August release before finishing that July ARC.
Do use bookmarks. Some readers don't, and it's really a personal preference, but dog-earing pages is just, well, bad. Infrequent readers tend to commit the even more heinous sin of leaving the book out, facedown on the page where they stopped. In the interest of keeping the binding intact for longer, please do not do this. (Some bookdragons will come after you, and they will not be happy.)
Bookmarks are easy to find for sale in bookstores and on websites. Libraries also often give them away. And you can honestly use old grocery lists or receipts as well (my husband uses index cards). Or you can make your own, if you're craft-inclined.
If your issue is losing bookmarks, sticky notes will help with that. Or bookmarks with clips that attach them directly to the page.
Don't underestimate the power of the public library. Money needs to be spent on a million things other than new books. So, if you just don't have a spare thousand dollars for all those new releases (and who does?), be patient, and within a few months, many of them will be available through your local library. (Don't forget about inter-library loans as well. If where you live the library is simply the size of a postage stamp, requesting books from bigger libraries nearby is usually pretty easy and free.)
Take advantage of secondhand bookstores, online sales, and entering giveaways. Self-explanatory, really, when it comes to saving money.
Don't request ARCs. If your problem is too many books waiting to be read, then reduce your future TBR by discontinuing your requests for advance copies of new releases. Many of us are beginning to feel that the cons of ARCs outweigh the benefits.
Limit what's on your Kindle. If most of your TBR is physical (rather than digital) it'll be much easier to keep track of, and trimmed to a healthy size.