Hello, all! What, another tag, you may say? Well, yes, it is — I've been tagged by the lovely The Orangutan Librarian — and, truth be told, I am pouring all my creative energy into Volume 2 and 3, so here's to having no ideas left over for blog posts!
Totally Should've…Gotten a Sequel:
I'm so going with The Scorpio Races by Maggie Stiefvater here. It's interesting, because on the one hand, I appreciate a YA author actually determining to write a standalone and stick to it. However, since I also honestly feel that The Raven Cycle could have been condensed into a duology (no one hurt me!), and that The Wolves of Mercy Falls seriously could've been a standalone (just Shiver), it shows that while I like this author, I don't always agree with her choices. Whereas in her other series I thought she got too long-winded, in The Scorpio Races there was SUCH a rich and vivid worldbuilding that I wanted to know more about. I think a sequel, say, in 10 years or something, maybe with an adult Kate/Puck or with her kids, would be great. It could explore things like, do the Races continue indefinitely or will they eventually get shut down? Did Kate and Sean stay together? Did anybody who intended to leave the island ever come back? All the good stuff.
Totally Should've…Had a Spinoff Series:
Definitely Harry Potter! I would happily read anything about Hogwarts, more about secondary characters like the Weasleys, the history of Voldemort's war on other wizards and the start of the Deatheaters, what happened to people like Neville and Luna after school… (Sorry, Ms. Rowling. I do actually respect her decision to write about other subjects. I know that if I felt ready to wrap up a series, I wouldn't want folks bugging me for more.)
Totally Should've…Ended Differently:
All right, John Green fans, don't throw stuff at me. These are the only two novels of his I've read, and I think it'll stay that way, because I take issue with how he chose to end them. This author apparently has a real talent for twisting the last 50 pages, so that what I anticipate will happen so does not, and not in a good way (in my view).
I know this will be a bit controversial, but I seriously thought it would be Hazel who died in The Fault in Our Stars, and in Paper Towns I really wanted Quentin to tell Margot to go bleep herself after he went through all this stuff to find her and she was just like, "Oh, hey, what the heck are you doing here, go away." I'm very aware that most people who read John Green think he can do no wrong; but this is just my opinion, so, there you go.
Totally Should've…Had a TV Show:
Given alllll the information about the Faction System that's only hinted at in this trilogy — especially the massive twist on its origins — I think a TV series could've done better justice to explaining all the complexities of this than squeezing an action-based plot into 2-hour movies.
Totally Should've…Had a Film Franchise: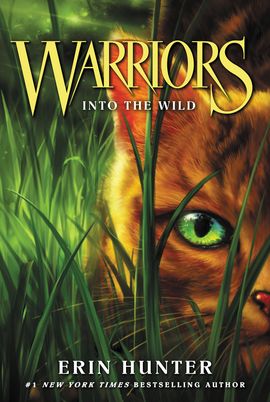 White Fang and I are of one mind on this — a set of Warriors movies would be awesome.
Totally Should've…Had One Point of View:
This is a novel I really struggled with, anyway; the multiple POV did not make it any easier. I don't think Auggie's POV should even have been focused on; I would've liked to read the whole thing from, say, his sister's perspective, or one of his classmates.
Totally Should've…Had a Cover Change:
Yes, I know I am The Invisible Moth. But the little flitty things on the U.S. cover for Strange the Dreamer just made my skin crawl. Why can't we have the more elegant and mechanical drawing-ish UK version here, too? That I wouldn't have felt the need to hide every time I tried to read more of this title.
Totally Should've…Stopped Reading:
Yup, this is me, bashing the Shadowhunters series. I simply felt it's gone on too long. I finished City of Glass and loved the resolution — Jocelyn was awake, she and Luke were finally getting together, Clary and Jace were free to be a couple, Valentine was dead, Simon would've been a great nerdy vampire and Izzy was fantastic with him, Alec and Magnus were established — BOOM, perfect, wrap it up. The 4th, 5th and 6th books weren't necessary at all, in my view, nor the spinoffs. Sorry, fans.
Totally Should've…Kept the Cover:
Okay, this is an old book, that I don't know if it's even still in print in the USA *sobs*, but this is the original cover on the copy I first read from a library *cough, cough* a long time ago. I like the almost art deco look to it, because it perfectly fits the 1950s setting of the story. But when I tried to order a paperback from Amazon a few years back, this is what arrived: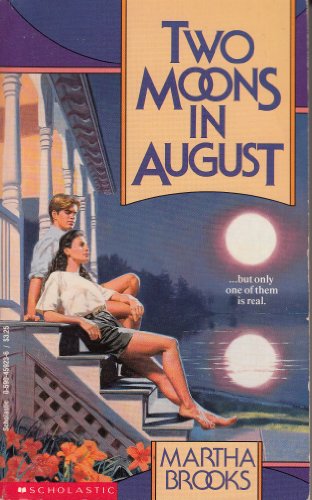 In my opinion, too cheesy, too modern, too trying to make it a YA Mills and Boone (which this story is not). Big sigh.
Totally Shouldn't…Have Pre-judged:
After getting about 75 pages into this and returning it to the library (twice!), finally I finished it, and was super glad I did. The first few chapters of this novel are kind of plodding, and a bit depressing, and I really wasn't hooked. But when I embarked on the re-read-to-the-completion, the style got me going enough to continue (personally, I love Holly Black's style, even if most of her subject matter isn't to my taste), and in fact that the dark and dreary setting serves well to set up all the twist-to-positive-character-growth by the end. I'm really glad that I went back to The Darkest Part of the Forest in spite of my earlier misgivings.
And there we have it! As usual, I won't be tagging anybody specific, but if you'd like to tackle this, go for it!