Hello all! So, I've had a request to create a post on why I use the publisher/distributor I do. (And really, it's part of a much bigger, more involved discussion, that I've been wanting to go into at some point, anyway.)
Also, I promised myself recently that I'd use more Supernatural gifs in my postings. (You're welcome.)
So, when I first started on this journey… It was December 2016, I'd just won NaNo, and I wanted to take that leap and self-publish. Hopefully get some sales. After I finished dying from nerves, I began investigating the possible routes for doing this.
I looked into Amazon.com, and got CONFUSED. There was too much fine print, too much I didn't understand about the software CreateSpace uses, too much regarding the process of editing and formatting that made my head become way too ouchy.
So, shedding a fair amount of tears, I began Googling alternatives. Turns out a lot of small companies (at least in America) that print your wedding invitations/vacation scrapbook pages/independent business cards are also getting into self-publishing. (Especially for people who aren't sure about entering the sellers' market, and may only want to print 50 copies of their passion project for family and friends.)
Anyway, I found a local printer that has connected with Amazon and offers you the chance to buy an ISBN, and will provide copies of your book to Amazon for sale on the website, if you wish. Or they'll just print however many copies you want to pay for, and then you can do what you want with them.
Given the intimidating process (to me) of working with Amazon directly, this sounded freaking amazing.
As of spring 2017, I was finished with the proofreading, and deemed my document ready to print. (There were a few minor things I really wanted to make 110% perfect, but honestly, it wasn't worth getting all wigged out about.)
At the time, I didn't have the money to obtain an ISBN. (It's why the first edition of Masters and Beginners — with the Toby cover — doesn't have one.) But this little local storefront was SO helpful in terms of formatting, being patient as I proofed, designing the cover, answering my many questions, and not getting ticked off that it took me a couple of months to feel satisfied. They were awesome for a first-time indie author on a steep learning curve, and I am immensely grateful for that.
Now, the only downside of choosing this method was that I had to pay upfront for printing. And then if I sold books to, say, readers of my blog who live far, far away from me, I had to pay for shipping myself.
While, of course, I LOVE my readers, and was happy to make sure they received their orders, it made my initial earnings quickly dwindle.
So, as I was drafting Volume 2, and losing my mind a bit over the idea of further expenses, I wanted to find a more affordable way.
But I did NOT want to go through Amazon.
As I've come to meet other indie authors and hopefuls, I've been part of a lot of talk about the pros and cons of doing this yourself. One of the major cons seems to be (interestingly) Amazon.com. The consensus is apparently: When Amazon works well, it's great. But if it messes up, wow, is it a mess.
Every time I Googled "self-publishing," Amazon immediately came up. Gah.
Then, one day, when I was placing a pre-order for White Fang on Barnes & Noble, I saw an advertisement for Nook Press print services.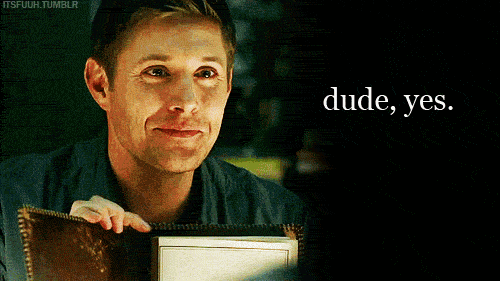 I thought Nook Press was only e-books. Personally, I don't have anything against e-books, but I prefer to have the hardcopy option (as I am a traditionalist in this regard, and nothing beats a physical novel in your hand, turning the pages, sniffing the ink….).
I digress. At some point, Nook expanded and now includes hardcopy as well as digital.
*happy dance moment*
Barnes & Noble has a reputation for good customer service, encouraging indie authors, and will provide you with an ISBN free of additional charge.
My experience with Nook Press has been thus:
Their formatting software is very straightforward, with plenty of tutorials and tips. If you get stuck on something, contact the support department, and they'll get back to you within 48 hours.
They charge a commission upfront for printing and shipping, so your royalties are based on what's left after that. You get to decide how much to sell your book for. After submitting your final proofs and cover, your finished product should be ready to go within 4 days.
In the interest of keeping costs down, I choose paperback, but through Nook Press you can have your title created in hard cover if you so desire.
Your publication will have its own spot on the Barnes & Noble website, and online customers can purchase it just like anything else the store offers. (You don't need an account to order; guest checkout works well, too.)
Your friends and readers can post reviews on B&N.com, singing the praises of your work. (I believe there is a word limit, so just keep that in mind.)
Compare this to the most recent grouch I saw about Amazon — that if you're friends with an indie author on Amazon, they may take down your review "because it is more likely to be biased."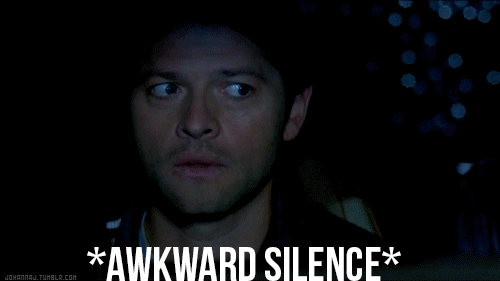 Yes, this came from an actual Tweet I saw yesterday. The Tweeter in question prompted me to make this post.
This is one of many reasons I decided not to use Amazon.
I am very happy with the choice I made to self-publish through Barnes & Noble.
I greatly support brick-and-mortar bookstores in an era when so much is digital or available with the click of a mouse. Although my titles are only obtained through a website purchase, I totally love that Barnes & Noble has real, tangible buildings that writers and readers can walk into, pick up a paperback or hard cover, turn the pages and sniff the ink.
I encourage others who are considering getting into indie publishing to select Nook Press.
(If you do use Amazon and are content with that, rock on.)
These are just my (requested) reflections.