Do you ever wonder what happened to certain things that were popular years ago, but you suddenly realize, "Hey, we never hear about ______ anymore?"
The other day, for some reason, I thought this about Feng Shui. For those of you who aren't familiar, it's an Asian architectural and inner decor method that became popular elsewhere in the late 20th century. Basically, the idea is to arrange your house in the optimal way for garnering good luck and blessings from the universe. The concept hit it big here, probably due to the idea of coercing cosmic good fortune to rain down upon individuals. People started businesses where official Feng Shui consultants would come to your house or company and tell you what to rearrange and how (and most likely charge you a great deal of money for this information).
True Feng Shui is far more complex than I ever felt confident of tackling. (Plus, I'm not sure that having my bathroom perfectly aligned with my chakras will actually ensure getting the job of my dreams). I read a few books on the subject, and the major thing I got out of it was that: A) this is too heavy, dude, and B) materialism isn't necessarily good for us.
Now I'm not a minimalist; there are certain things I like having plenty of. (Books, for example.) Though I can definitely agree that being focused on acquiring objects is a predominantly Western fixation that may not bring us health and prosperity.
Part of me really likes the notion of creating your immediate environment to be ultimately soothing and beneficial, not simply functional. This really appeals to my autistic nature, which craves stability, routine, being able to find things quickly, and know what's going to come at you. And I won't deny that I love to be organized.
Even if my organization system doesn't make sense to anybody else. For example, I don't have a physical to-do list, scribbled on a scrap piece of paper; I have a stack of letters or forms to be filled out, on the top is the one that I need to do first based on its date, and then everything underneath it is also arranged by this same order of importance.
My bookshelves may look like they aren't arranged in any particular way; but I know that they are, and where to find a title or author. And since they're my books, and no one besides me will ever need to find something, does it really matter if I can't explain my reasoning more tangibly than that?
What would Feng Shui have to say about my cavalier attitude towards the placement of objects?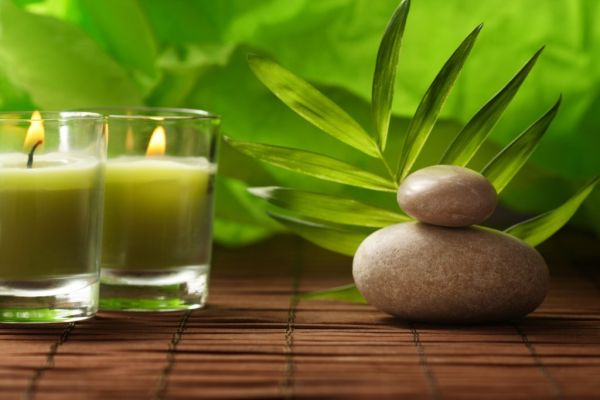 Maybe in some ways I'm just too practical to really delve into Feng Shui and give it a wholehearted chance. There are many aspects of my life that would make this endeavor an extremely difficult one. My guess is these practices from ancient China weren't really designed with modern American cul-de-sac residences in mind. Nor is it necessarily possible for me to make sure of things like the "fire" and "water" parts of my house not being too close together; I can't change where the gas lines and pipes run to.
However, I can absolutely agree that consumerism can get out of control, and that keeping possessions well organized is paramount to maintaining a healthy environment.
This can be a hard practice to keep up in our society.
You tell your kids to get rid of the toys they're done playing with (and you know they're done because they haven't touched said items in over a calendar year). But, but, but, they'll insist, those objects have such sentimental value, and don't we always encourage them to form meaningful memories? So you relent…and then wish you hadn't when Christmas shopping season comes around again — because you'll realize there are all these new things the kids want…and that will need somewhere to be stored when they tire of them.
There are always charities and secondhand shops that will happily take these items when you're finished with them. The system of passing on stuff that no longer works for your family but will for someone else is an excellent one. And we live in the land of garage sales and flea markets, carrying the unofficial motto, "One man's trash is another man's treasure."
If…if you can ever get your family to part with said "trash."
So, does Feng Shui actually serve a purpose in our culture? Can it be adapted to make our homes and businesses channel more effective and positive energy throughout our lives? Should we even be worrying about it?
And I have to wonder — for a society that was so enamored with this concept just a couple of decades ago, and now it doesn't really seem to be "a thing"… Does this mean that following trends are more important to us than holding on to something innovative and establishing long-lasting change?