So, this is a discussion I've sent a lot of bloggers engaging in lately. Audiobooks have become a big deal to avid readers.
I remember, not all that long ago, the claim was that listening to someone else read the text wasn't "real" reading, so bookworms tended to shy away from the format.
However, that narrative (pun…intended, maybe?) has shifted, and now the case is concretely this: Audiobooks totally count as a real way to ingest a written work. And those of us with massive TBRs are happily jumping on this bandwagon.
Just because I like to share my thoughts on these matters (and because I need a topic to post on, and since I've been sick recently, my brain is like scrambled eggs, and there isn't a shell – ha! – of a new idea in there), as I've seen several blogs covering audiobooks in the last few weeks, I figured I'd throw in my two cents.
Pros, for me, of audiobooks:
They can be acquired through libraries! Since my book buying budget (for any format) is very tight, anything I can find via the public library for free is a valuable asset to my bookdragon ways.
Lots of genre selection. There are now tons of titles on audio, not just New York Times bestsellers who went on to win the Pulitzer Prize in Most Boring Literature (sorry, did I say that out loud?). So whether you like fantasy, mystery, contemporary romance, or biographies of famous dogs, you can find something to suit your fancy.
You can still get your chores done without sacrificing reading time. It's 7:00 in the evening, and you have a terrible choice to make — give up the notion of conquering those dishes and waking up to a clean kitchen the next morning, or abandon finishing that book (that's due at the library tomorrow). If you check out the audio version, you can do both at the same time!
Some stories hit you more when a practiced narrator is pronouncing the hard-to-read words. This is especially true for me with historical fiction and epic fantasy. Usually I duck out of reading such genres because I get too tripped up on not being able to sound out the nouns, and it's really hard to not get frustrated when every other paragraph, there's the name of that place or person again, and your inner voice goes from, "The horse threw its rider and galloped off, and the Duke watched helplessly as…A-r-c-h-samba?-er-let's-just-call-him-Fred…plummeted into the gorge below." I would so much rather have the lovely British voice inform me that the guy's name simply sounds like Arksashy. Cool. Doesn't throw me off the track of the plot.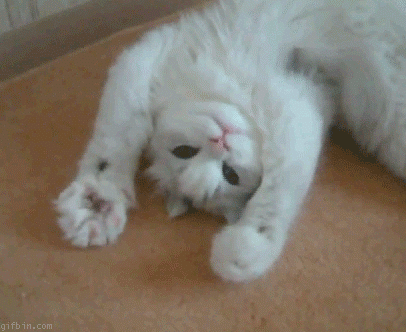 Unfortunately, some cons:
Not all narrators are created equal. Sad to say, but not every audiobook you click play on will have an engaging reader. And there's really no way of knowing this until you listen. Kind of like not being sure whether you'll like an author's style or not, and needing to open the book to know one way or the other. So you may get some duds on audio, too.
If you can't stand headphones or earbuds (that's me), you can't listen whenever, wherever. Since having anything over my ears — and certainly in my ears — for very long drives me batty, I'm limited on when and where I can turn on my audiobooks.
Same goes for owning limited sorts of devices. We don't have a bunch of extra money around my house, so I currently don't have access to a smartphone, tablet, portable CD player, etc. That also prevents me from listening as much as I would like.
No matter how much you wish it, some titles just won't be on audio. I think specifically of indie authors and small press. I know many of them are branching out to include audio, as the process is becoming more affordable and accessible. And while that's awesome, self-published me realistically won't have the money for audio versions of my books until probably after we establish that colony on Mars. So I get it (and kind of mourn it).
The in-betweens of audiobooks:
There is still no replacement for the magic of your eyes following the words on the page and seeing the characters come to life in your own interpretation. I'm somewhat a visual learner, and there are times when listening alone just doesn't give me the whole picture. Often physically reading gets me more immersed, and feeling more accurate in my mind's eye depictions of the action and characters.
It feels easier to "cheat" with audio. If you're reading along, and the story or style is meh, and you skip ahead a few pages, to see if your impression has changed, you still believe (and many would agree) that you're giving the book a fair shot. However, with audio, simply hitting fast-forward or next…through the equivalent of 50 pages…is far too simple. (Maybe the moral dilemmia of that is a discussion for another day?!)
In the end, audiobooks definitely count as reading, and for some of us, they'll become the preferred way to tackle our TBR, and that's all okay. While for me, audio will never overtake the physical text, it is still a format that brings alive storytelling, keeps you informed, and introduces you to new, cool stuff. So, if you haven't tried this already, I do recommend it!
Do you listen to audiobooks? Why or why not? Leave your thoughts in the comments!