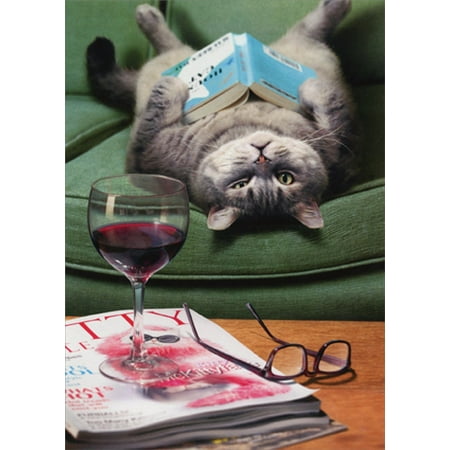 Just what is literary snobbery, and why does it make us say ouch, and want to avoid it? Well, most of us who are avid readers, or writers and readers, are aware that there are some people in the world who simply feel one type of literature is "better" than all the rest. This perspective ranges from demeaning certain genres, styles, and/or authors, to being downright nasty on social media or in real life socializing, to concretely boycotting and encouraging boycott of particular titles, or — again — authors or genres.
Just like any other kind of snob, literary snobs are just eewww. And like other kind of snobs, literary ones feel they are absolutely right, no matter what, why can't you see that, and, no, you aren't going to change their perfect and complete minds.
A-hem. Okay, let's temper this salt just a little.
The biggest reason literary snobs get under the skin of those who just plain like to read what we like to read is their superiority attitude. Bookworms — and especially bookdragons — are always going on about how much their favorite titles mean to them, and how everybody they know should read immediately, and love them just as intensely. However, what makes us not-a-snob is the fact that, if someone doesn't like our favorite book, we may be disappointed or even miffed, but we will not proceed to formulate plans to hunt down these individuals in the night and…
Oh, right, less salt.
Unfortunately, we have probably all had an experience (more than one?) where we either got into a heated argument or a very uncomfortable debate with somebody based on literary snobbery. I know it's happened to me. But what's really the best way to deal with it? Other than passionately defending your dear papered loves…particularly when the party opposite refuses to be swayed, even a tiny bit?
And really, what's our end goal? To get them to admit our favorite book is the best ever? Or just to get off their stupid soapbox and admit something that simply isn't to their taste still has value?
For most of us, it's the latter.
So, how do we do this constructively? While retaining our own sanity?
Maybe there are reasons literary snobs are this way. Let's start with that.
Do they genuinely realize how hard it is to be a writer? A lot of enthusiastic readers probably don't. This may be surprising, but since becoming a self-published author, I've come across a monumental amount of misconceptions or misinformation among readers about writers. One is this notion that if you're talented and trained, or at least educated via academia or the school of life, about doing a thing — such as writing a book — that it should come easily. Very intelligent people can have no concept of how the creative brain operates.
There's also the fact that society tends to decide what's "mainstream" and what's "fringe." Science fiction and fantasy, graphic novels, horror, speculative religious or spiritual fiction, tends to be seen in our society as "fringe." The reason romances and mysteries and biographies of politicians and celebrities are in bookstores and libraries everywhere is because they're more conforming, more generalized, easier to get ahold of (for sellers or distributors), and more people consider them acceptable to read — and be seen reading.
Changing people's minds about what's "acceptable" can be a hard road. There are lots of people I know passingly in my area that find fantasy and juvenile fiction to be "beneath" authors, and readers. Because this is what I write, I am not always appreciated wherever I go as a card-carrying author. This gets tedious, but also, I get used to it.
Not that I like it. So, again, what's the solution?
Maybe there isn't one when it comes to taste?
Or maybe we can at least try to encourage broadening horizons? What if someone reads a book in a genre or style they swore they'd never try…and they enjoyed it? This does happen, and not as infrequently as we might believe. It's a step forward…
How do you make sure you don't accidentally turn into a literary snob yourself? My advice is to always have a variety of authors, in at least two different genres, that are your go-tos for new titles/releases, and don't be afraid to try suggestions. Generally I read YA and MG fantasy, but there are a handful of adult fantasy or adult romance novelists I return to now and again. Sometimes I shake it up with a biography or memoir or a title I haven't read since about 1998. It's all good.
If someone will never agree with your recommendations, learn to let it go. Live and let live. Peace (and your sanity) is more important.
What to do if you're surrounded by literary snobs?
Well…is there any way to change your circumstances? I mean, if your co-workers fit this category, but you're more open-minded, but can't just quit your job, there are always online communities where you can find those sharing your interests and views.
If it's something you don't have to be involved in — like me and a certain book club I mentioned recently — then just remove yourself from it, and be glad of the escape.
What if pushing forward with your own intention to broaden is the way it has to be — because the literary snobs are your family, students, or you're — for example — the head of the book club?
I know someone who refuses to give up. She's making a bunch of retired grandmothers (who are very picky on their reading selections) get through Stephen King's Bag of Bones in October.
And if you are well-read, please be kind to those who may not be. You could unintentionally turn somebody off from reading a certain genre or author, depending on your reaction to their lack of knowledge.
And there are many reasons why people either don't have the time or inclination towards reading something you feel they should've finished years ago.
Since we all love reading, we want to encourage others to pursue it. If we make it feel like reading for pleasure is something that's unreachable or unrelatable, our passion won't get much past us.
Let's grow the flock.