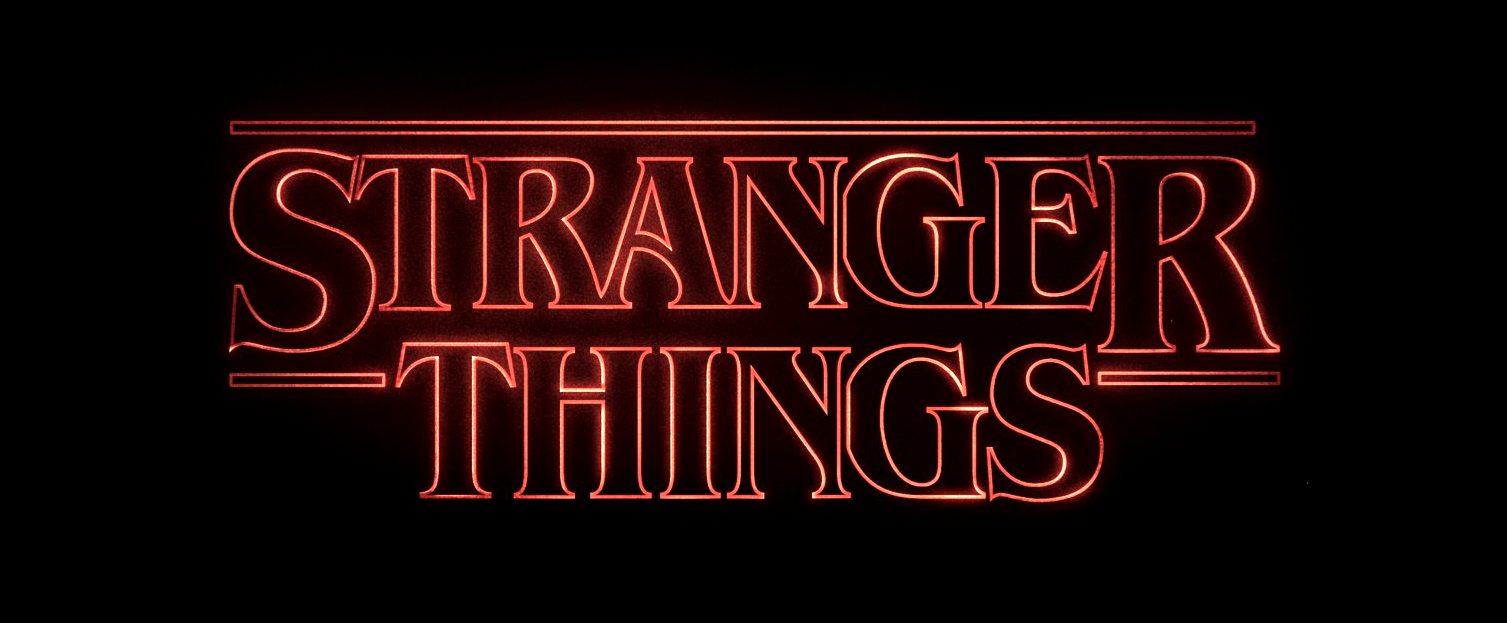 Time for another edition of: I finally got to immerse myself in this thing I've heard so much about, and discovered I didn't love it as much as everyone else does!
Necessary notes: I won't be holding back on any spoilers, so if you're behind on the series, feel free to skip parts of this post. And, if I trash an aspect you really enjoyed, I am sorry. Please remember that these are just my opinions, based on my taste, and my perspectives.
I didn't hate this show. Far from it. I was honestly surprised at the overall tone being darker and creepier than I'd expected — even from a program entitled Stranger Things. But, despite my initial misgivings, while I did get sucked in, and don't feel watching was a waste of time or anything even close, there are a number of plot points, lapses in writing sense, and various dead ends that have me scratching my head.
Strap yourselves in — this is going to be a long one.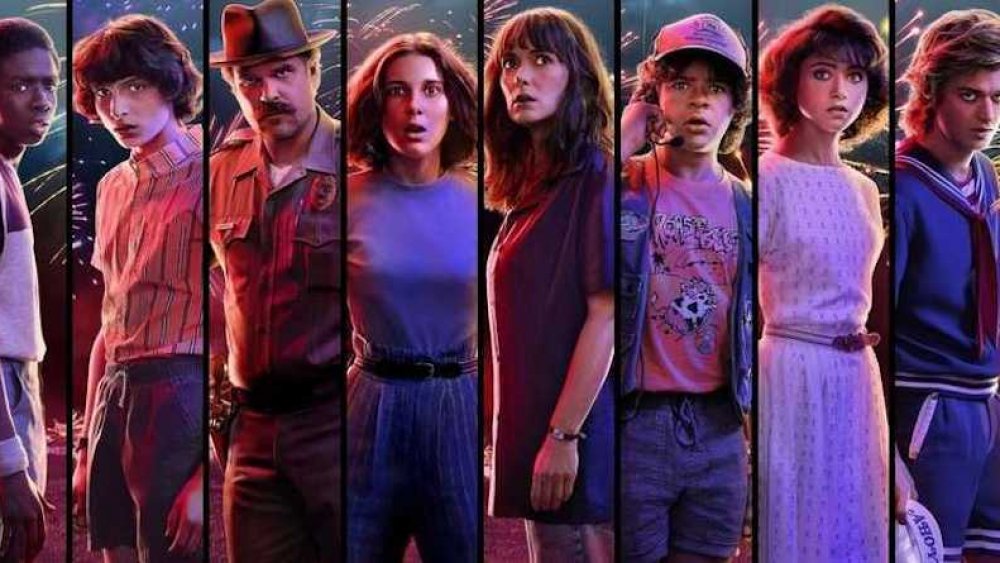 Let's begin, as they say, at the beginning: Season 1. From the very first episode, I was a little twitchy — the obvious 1980s setting might end up turning cheesy real fast; I don't play D&D, so while I appreciated the references, they went right over my head; and the way whatever escaped from the lab made poor Will Byers just disappear scared the daylights out of me.
You have to remember, I went into this adventure with little to no knowledge of the premise or events. I'd heard of the show — meaning, I knew it existed — but that was it. I'd never seen any ads, trailers, or clips. I found myself utterly unprepared for how disturbing, on a primal level, the atmosphere of season 1 would be.
On the surface, it's about amoral bastards conducting heinous experiments in a secret lab; it's about a monster from another dimension running amok; it's about childhood friendships and sibling dynamics and small town peace being disturbed by the weirdness.
But underneath, this is a very frightening portrayal of our deepest fears — of children going missing, of the classified government lab conspiracy being true, of the unthinkable monsters being real.
And those factors were what hit me so strongly. I ached for Joyce Byers as she continued the search for Will; ached for Eleven, an innocent child raised to be a super-soldier; ached for no one believing the boys who knew there was a chance their friend was still alive.
I can concretely say I appreciated the conspiracy theory turning out to be right — because it validated all of the boys' and Nancy's misgivings, Joyce's perserverance, and pushed Hopper out of his own bad choices. It made heroes out of ordinary people. It made the audience believe in miracles, made us root for characters who started out as real jerks (*cough* Steve Harrington), and cheer on the kids who unwisely rushed into danger.
Now, here's where I start getting to the parts that rankled me.
It has to be said: Hawkins is evidently a town of morons. Yes, the lab was meant to be secret, so I completely get the residents wouldn't realize it was conducting literally mindbending, possibly world-ending experiments. But, in so many other ways, I simply don't comprehend how no one would have known something odd was going on.
For example, when Eleven first escapes from the lab, and the scientists murder the diner owner, Hopper is told by the victim's friends there's no way it could've been suicide — and, oh, yeah, there was a strange kid on the premises right before his death. This reaction sounds very plausible. So is Nancy insisting her best friend wouldn't have run away — because she knew her best friend.
But, sadly, as the season continues, the townspeople lose their credibility. Barb's parents seem utterly unconcerned about their daughter not being home in…a while. Mike and Nancy's parents have ABSOLUTELY NO IDEA Eleven is hiding in the basement for like a week straight. Lucas' and Dustin's families don't even exist on screen at this point. Joyce apparently has no relatives, co-workers, or adult friends joining her in the search for Will (which is highly unlikely in and of itself).
By the time we reach the season finale, I was rather confused, and annoyed. Why would Mike's dad take for granted the words of the scientists who show up out of nowhere and threaten his children? How does half the middle school get destroyed by the Demogorgon and no one notice? Don't the Harringtons ever care that Steve comes home with a bruised and bloodied face?
And there's the not-so-small matter of Eleven having to kill all the scientists and soldiers who came after the kids the night the Demogorgon broke through the school wall. She's just a kid, and regardless of the fact it was self-defense, it should be seen as gruesome and horrific for anyone to experience. And it's not the same as killing the monster, because it's a monster, who won't stop if you beg or blackmail or send for the military. But killing people — even terrible people who should be punished for their crimes — affects someone.
How does the poor kid go on from all of that? The writers never really got to this.
Moving on to season 2: At first, all seems well — Will is trying to get back to a normal life; Nancy and Steve are more mature; even before we find out Hopper's new role with Eleven, we can tell he's changed, for the better. But, of course, there's a new monster waiting behind the curtain, and when it strikes, it won't be pretty.
None of that really bothers me — I mean, without conflict, it isn't exciting, as a viewer. And there was that foreshadowing at the end of season 1, that wherever the Demogorgon came from isn't finished with Will and Hawkins yet.
There are also plenty of hints that the loose ends from the first season have not gone completely unnoticed: The independent journalist, Murray, pressing Hopper for the real details on "some Russian girl" wandering around town (and flipping vans and breaking arms with her mind). Barb's parents finally admitting to Nancy and Steve that they're hiring a private investigator to find out what happened to their daughter. The new, legit scientists at the lab trying to figure out how to contain the spread of the tear into the Demogorgon's dimension.
I liked all of this. I think season 2 was my favorite.
Except for…Max. And…Billy. And that one totally pointless episode with Eleven's "sister".
And there's…Bob. It was pretty clear from the get-go what would happen to him. Poor Bob.
In season 2, we finally get to meet Lucas' and Dustin's families, but, unfortunately, that's more disappointment on my end. Dustin's mother and Lucas' parents are a perfect example of how to be clueless. This is how you get kids running off to the junkyard, at night, attempting to blow up Demodogs.
Here's my biggest problem with this show: WHY ARE ALL THE PARENTS SO STUPID. With the exceptions of Joyce and Hopper, NONE of the mothers and fathers seem to give a flying damn where their kids are, at any given time of day or night, what they're doing, who they're with. How does it never occur to them that something's up? Mrs. Wheeler had half a brain in season 1, but in season 2, that kind of fades away, and by season 3, she's an awful excuse for a guardian.
Joyce Byers stands out as the singular, shining example of a parent willing to do anything to protect her kids, and it's so refreshing. When Hopper more or less adopts Eleven, he gives being a dad again his best shot, and although he makes mistakes along the way, at least he TRIES. Watching Hopper and Eleven grow together, in their new roles, warmed my heart.
Season 3 was, well, pretty lackluster. Personally, I wasn't very invested by this point (due to the previous failings I've already explained), but I watched it this past week because, well, I was curious.
Here's my simple, straightforward thought on the plot: It's believable. Yes, the Russians-opening-the-Gate premise works; and — despite my personal dislike of her — I can see Max becoming more an integral part of the group, her and Eleven bonding, and Mike and Eleven experiencing relationship growing pains.
I've heard a lot of complaints about the third season. In some ways, I don't completely disagree. Where I'm coming from, though, is this: It's only a hot mess when you consider it's basically teenagers becoming superspies. That's where it all falls apart. If it was adults trying to uncover the Russian nuclear conspiracy and whether the Mind Flayer was back, it would be much more plausible. It would resonate a lot more with the audience that somebody at the Hawkins Post — not Nancy, as an intern — came across something bizarre happening to rats; that a member of the police department started looking into a corrupt Mayor; that a store owner at the mall noticed odd behavior among some colleagues.
Placing teenagers — and Lucas' tween sister — in brutally obvious danger (such as facing down actual Soviet military) is irresponsible on the part of the showrunners. Irresponsible socially, and creatively.
I cheered when Joyce and Hopper finally arrived back in Hawkins for the season finale, and did their best to get the kids out of the mall, and save them — even though it meant putting themselves at risk. That's what real grownups do when the Gate is about to open and destroy the entire town.
I'm on the fence about the confirmation there will be a fourth season. I could've handled the end of the whole series being Joyce selling the house and hoping for a fresh start; it makes sense for the character and the plot. Joyce adopting Eleven after Hopper; Eleven not having her powers now and finally getting a chance to be a normal kid; Will and Jonathan getting a chance to step away from constant reminders of the trauma — yeah, it's decent.
But it still leaves a lot of stuff unaddressed — and at this point, maybe attempting to get back there wouldn't work.
My biggest sticking points:
Doesn't Eleven have PTSD? Shouldn't she go to therapy or something for having been raised as a lab rat/supersoldier? Won't this come back to haunt her one day? Wouldn't she start having nightmares, or acting aggressively, or…something?
Would the boys' families ever get a clue, about, well…anything? That includes Max's mom and stepdad — I mean, since Billy died pretty horribly?
What happened to the people who became part of the Mind Flayer's army and…"melted"? Didn't anybody care about that part of it?? Even the main characters seemed to have forgotten about it by July 5th — when it was a major traumatic event.
Even with the teasers at the end of the last episode, with the news report on "the small town that went to hell," and that awful, heavy-handed foreshadowing to Russia, I'm not sure it'd be worth it to watch.
All in all, it seems that the title Stranger Things is more than appropriate.