Okay, nothing like striking while the iron is hot! A few days ago, I posted on all the division that's erupted in the Harry Potter fandom as a result of recent real world events regarding its author. As I was writing that post, I realized that, despite being a fan myself, I've never put together a comprehensive review of the series. But after touching on this topic during the weekend, the relevant points for this post started to come together.
I loved Harry Potter. Most of the plot, characters, humor, the more serious themes, and certainly the world-building. It takes all the familiar archetypes — the special orphan/chosen one, the wise mentor, the bumbling but loyal sidekick, the smart one, the pure evil villain with a Grand Scheme — and puts them into a world we recognize. Struggling with difficult teachers and classes, hanging out with your friends, playing a sport, fighting with your siblings, worrying you don't really know loved ones, even sneaking out to do something you're told not to do — take away the magic and fantastical creatures, and this is an ordinary child's life. It's why these books will live on, for quite a while, no matter the general public opinion of the author in Real Life.
Now, I will definitely admit there are certain plot holes, character arcs that could (should?) have gone in a different direction, and other aspects that bug me. Some of them can be shrugged off and don't really impede my enjoyment of the particular novel or series itself; others start to irk me when I go back to them.
Get yourself a comfy sofa and a snack; this is going to be a long one.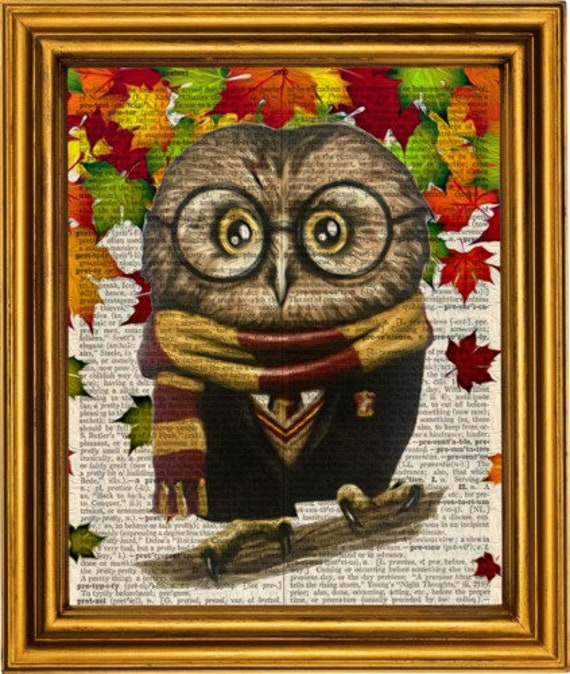 One: The over-expansive world development that ultimately falls flat. 
Something downright amazing about books 1-3 is the world-building. We start with an orphan who has no idea of a magical legacy, and are taken on this incredible journey where we, along with Harry, learn about a whole world that's as fantastic as it is dangerous. To begin with, most of the focus is on Hogwarts, but soon we get into Wizarding families, like the Weasleys; hear more about the divisions within this community and what allowed Voldemort's rise to power; and some of the wonderful or worrisome mythical beasts and beings that also populate this realm.
In book 4, due to the Quidditch World Cup and TriWizard Tournament, this universe just explodes. What was already a pretty big premise gets rather enormous.
But this is also, sadly, where the series sets itself up to trip — and tumble down the stairs, landing in a heap of tangled hair and untied shoelaces. The fourth novel is when the page count significantly increases, when we get an idea of just how intense the conspiracy is to bring Voldemort back, and when the subplots begin to nearly overtake the main one. What was once primarily the tale of an unexpected boy wizard began switching to a world on the brink of civil war. It isn't simply an ambitious shift; it's almost impossible to pull off without any mistakes.
Many of us were beginning to miss the simplicity of the early books. Sure enough, The Order of the Phoenix confirms that the boy wizard is now being prepared to defend not only his own survival, but that of the entire community around him. And that's where my enjoyment starts to fade.
Not completely. But The Half-Blood Prince hardly felt to me like the rest of the series. Too many new minor characters overshadowed the regular secondarys we'd grown attached to. Harry went from wanting to be a normal kid, despite his Chosen one status, to willingly spying for Dumbledore. And the twist ending that destroyed his mentor of the past several years — and set the whole series on a vastly alternate track — disappointed me, and made me slightly nervous about what awaited in The Deathly Hallows.
Here's one of my most despised tropes in high fantasy: The meandering, long-lasting, booooooooorrrrrrrrrrring QUEST. It has very nearly ruined the entire genre of high fantasy for me, and I avoid it like the plague.
Cue Book 7 being 75% the above trope.
Is that me you hear screaming? Why, yes, yes, it is.
Not only was it disappointing, it felt like a copout. It made me wonder if Rowling was so tired of being badgered by fans that she was going to finish the series as quickly as possible, regardless of the fitting-ness — or not — of the ending.
All that incredible world-building from before just sort of drifted into oblivion. The fates of so many characters were thrown to the winds; we had literally no idea what happened to them during those 8 or so months Harry was in the woods.
It's lame.
Two: Deaths I will never get over.
SIRIUS BLACK.
CEDRIC DIGGORY.
Albus Dumbledore.
Fred Weasley.
REMUS LUPIN.
HEDWIG!!!!!!!!!!!
Three: Character developments that make no sense to me.
Ron Weasley. Starting out as the bumbling but loyal sidekick, Ron progressed into a selfish, petty, jealous jerk. Harry forgave him time and time again, despite it being pretty clear by book 6 he was growing pretty tired of breaking up the constant fights between Ron and Hermione, of having to defend his friendship with Ron to other students, and wondering if Ron could be trusted. I didn't understand why Harry wanted Ron to come on The Quest — and indeed, Ron abandoned them the minute the going got tough. Ron and Hermione as a couple I didn't get, either; there's no romantic tension between them on page until well into book 6, and isn't substantial enough for us to believe they got married later on.
Severus Snape. He's the bad guy — right? While I never thought Snape was actually evil, he wouldn't ever be mistaken for a nice person. But in books 5 and 6, when we learn that Snape is "only a bully because he was bullied as a child", I have to say, it feels…false. Bullying is wrong, period; how James Potter and his friends behaved towards young Severus wasn't okay, and we should recognize they made a poor choice. As adults, Lupin and Sirius do appear to show remorse for that, though they agree they won't ever be friends with Snape — who is a big jerk. Yes, it was commendable that after all of that, Snape did save Harry's life on a number of occasions. Yet, his really awful behavior (and there's a ton of it) means we shouldn't really sympathize with Snape.
Albus Dumbledore. Not the most disappointing for me, but the most shocking. Dumbledore is the guy, who has such strong intuition into everything that he's always 37 steps ahead of everybody else. He's directly responsible for Harry staying alive through the course of the series. So, why, then, does Dumbledore suddenly change in book 6, from wanting to protect Harry at all costs, to making him a spy and unwitting soldier in a war that was never his to fight? It's immoral, unethical, and makes me question sooooo much about Rowling's motivations behind everything in The Half-Blood Prince and The Deathly Hallows.
Remus Lupin. This is my most disappointing. Lupin the practical, the stalwart, the level-headed in a crisis becomes…Lupin the whiny, the angsty, the grumpy. What?! How?! So he fell in love and had a son — doesn't that usually make tragic cursed individuals HAPPY? Grateful? And he hardly seems affected by Sirius' death, and considering how long those two were friends, that's just bizarre.
Four: Parts in the universe that leave me scratching my head.
Why do all the professors need to live at Hogwarts? Seriously, why aren't they allowed to have little houses in Hogsmeade, with their own spouses and kids and pets? This makes the idea of signing a contract to teach here akin to joining a religious order where none of the participants are permitted to marry and reproduce. Odd, very, very odd.
It's not at all realistic that everyone marries someone they went to high school with. In smaller, close-knit communities, people who have been acquainted for years through relatives or friends often do end up marrying. HOWEVER, the idea that 90% of Hogwarts alumni pair off together is just RIDICULOUS. Lily and James Potter were students together, as well as Mr. and Mrs. Weasley, the parents of most of Harry's friends, etc., etc. And in the epilogue, we find that Harry's generation did the same exact thing. Just…no.
SO MANY IMPORTANT CHARACTERS DYING OFF PAGE in the last book. The battle for Hogwarts takes up, like 100 pages. WHY is Harry absent for so much of it?! He doesn't even have a chance to say goodbye to some of his dearest friends, like Lupin. WHY is his POV the only one during these incredibly busy and vitally necessary scenes?!
The last minute twist about Neville Longbottom possibly being The Chosen One. Just…WHAT?!?! And HOW did it never come up before that Harry and Neville shared a birthday, that Voldemort went after both families, that there was a prophecy?! Does this Big Reveal in The Order of the Phoenix mean EVERY TIME Harry asked someone why him, what made him so special, HE WAS LIED TO?! Deatheaters, Aurors, the Ministry of Magic, AND DUMBLEDORE knew about the prophecy. So…just…GAH.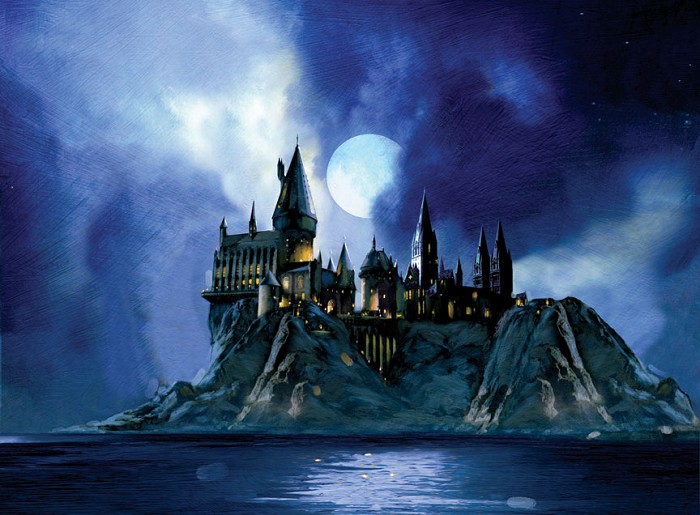 It's reasons like this that I just stop myself from thinking too hard about this world nowadays. Holding onto my joy for this series is becoming more difficult as time goes by.
Honestly, I believe that Rowling was an inexperienced writer who had a great idea, and was given a chance to run with it; then her fame went nuclear, and her editors and publisher let her do whatever she wanted. And the series suffered for it. If someone had jumped in about halfway through book 5 and insisted on a complete turnaround from what we got, I wonder if many of us would feel very differently now about Harry Potter.