And a cute anime kitten pair to start off, because, why not?
So, after not reading much of anything new for quite a while (I know, what was I doing with myself during quarantine with both kids at home?), I've finally been catching up on new releases or recent hits. I have to say, I'm a little surprised at how out of touch I apparently am as to what's a big deal in publications right now — I'd never even heard of any of these titles until I was processing them at work. Well, there was one exception. But, still. Anyway, this is exactly why reviews are still important!
So, getting right to it…
A Burning was…well, I'm not sure what it was. I know it intended to be a poignant and timely read, about hatred and intolerance in India. It fell quite flat for me. The writing was so hard to follow, I spent much more of my time puzzling out what the sentences were actually trying to communicate than getting the overall tone and atmosphere. There were alternating POVs throughout the story, and the only narrative that used proper grammar and logical ways of thinking was the most unlikable character. Two of the narratives were clearly connected, but the third had nothing to do with either of them, and was obviously just the author wanting to make a commentary on the issue of LGBT discrimination within the country. And there's nothing wrong with that, truly, but I, as an analytical reader, would like the story I thought I was reading not to be hijacked. The novel suggests in its early chapters it's going to be the tale of a Muslim woman falsely accused of detonating a bomb at a train station. That is an interesting enough story in itself, especially in India, where Muslims do face a lot of prejudice. Instead, we got mostly reports from the trial and a rundown of how poorly the suspect was treated in a women's prison. With convoluted metaphors and turns of phrase that most English-speaking readers wouldn't be familiar with. Sigh.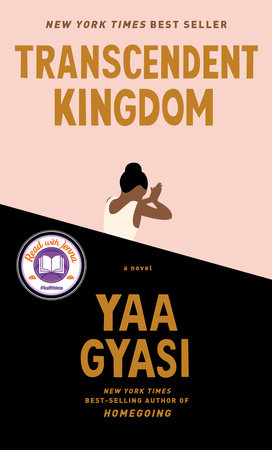 Transcendent Kingdom was another tricky one, in terms of its presentation, and what its goal was. On the surface, it's about an immigrant family, depression, addiction, and loss. And, yes, it does cover all of this, in a very sad and difficult, yet very well written and engaging, narrative. The main character's mother is struggling with clinical depression years after losing her son to a drug overdose. The narrator is getting her PhD in neurology, so that she can research a possible cure for addiction, obviously inspired by her brother's tragic end. And while none of this is particularly uplifting, these are unfortunately relevant topics to address, and so I just went with it. Here's what bugged me the most about it: After several chapters of explaining the backstory with the brother and the narrator's current situation in the lab, the novel plunges headlong into deep flashbacks that focus so much on bashing everything, that it has an almost gone-off-the-rails feel. The author bashes modern Christianity (and while I have my issues with that as well, not all 21st century churchgoers are hypocrites, and God as a concept or as a focus of worship is not evil or wrong). She bashes the African culture her characters emigrate from. She bashes the Ivy League campuses where many religious students do feel their beliefs are questioned or judged — but she makes it sound like every.single.Christian.teenager going "into the world" will OF COURSE face ridicule and scorn. Then, on top of all that, many unnecessary conversations about the narrator's sex life and preferences were thrown in, and I gave up wanting that sort of graphic discussion in my enjoyment reading a while ago. So I reached the (anti-climatic) conclusion with mixed feelings.
The Vanishing Half was pretty interesting — in terms of the topics, not always the writing. The style fluctuated for me — in some chapters, it was engrossing, in others, it dragged. The premise starts at a small town in Louisiana in the 1960s, where two "Negro" girls who are in fact so light-skinned that they're mistaken for being Caucasian, leave home and just drop off the town's radar. The twins go into the city, to make their own way in life, and while one returns home eventually (with her own clearly black daughter), the other marries a white man and never tells anyone her true ancestral and racial roots. This story spans decades and covers a lot of what people were struggling with then on race, sexuality and gender, changing laws and unchanging attitudes. Some of the characters I just couldn't sympathize with, but I also wondered if that was partly because I never lived in their world, with their perspective.
Where the Forest Meets the Stars could not have been more disappointing. It's unrealistic from the start (the conversations characters have are NOT AT ALL the conversations people would have in real life), and only gets more and more unbelievable as the story progresses. I don't think the author did a smidge of research into how child endangerment laws work, nor how social workers are told to handle cases with traumatized children, nor how super-smart 9-year-olds from terrible homes would really act. I can't go into more detail without massive spoilers, but this tale just felt so amateurish and got more ridiculous with every page. The lovely cover LIED.
Bring Me Back was the opposite of every thriller I've ever tried — and granted, that isn't many!, but I found it to be not at all thrilling! The narrator is totally bland, apart from he has anger management issues, and otherwise he's a non-descript self-made man in the suburbs with a wonderful girlfriend…who gets caught up in the sudden resurfacing of the decade-old mystery of his ex-partner's unexplained disappearance. And this isn't as exciting as it sounds! The action starts almost right away, and most of the backstory is filled in via confusing flashbacks, and there's very little character development provided for any of the folks involved. The author did give that a stab with the narrator and his current girlfriend, but it still doesn't go deep enough for us to really connect to either of them, to begin to unravel the mystery for oneself, or to care about who lives or dies. And isn't that the heart of the thriller genre?
Chosen Ones is the exception to only running across these books at the library; Veronica Roth's adult fiction debut was reviewed by blogger The Orangutan Librarian last month. Back in the day, along with everyone else, I read the Divergent trilogy, and, like many, had a lot of issues with it. But I did give Carve the Mark a shot, and while I ended up not caring for the storyline, I found the author's writing to be quite improved, and determined to keep an open mind. So when my library's copy of Roth's new fantasy arrived, I grabbed it.
The novel centers on 5 former "chosen ones," who were, when they were teenagers, selected to battle an ultimate evil and save the world, and how they're all managing, or suffering, as adults. That was a different take on the overdone trope, so I looked forward to what would hopefully be something a little fresh.
Well, it didn't last long. Before the halfway point, the focus abruptly shifts to the resurgence of a familiar threat and…yup, that's right, the out-of-practice-superheroes have to step up to repeat history. Siiiiiiiigh. I didn't even finish this one after the "twist," threw in the towel around page 150. Next time I don't think I'll give this author the benefit of the doubt. If you're going to dust off a stereotype and take it in another direction…then stay the course. Don't fall back into the cliches. Your audience will thank you for going down the road less traveled.
The one thing this last selection did for me was point me firmly back towards fantasy (after reading a LOT of contemporary). It reminded me that no matter how much I've been let down by recent fantasy titles, for me there is always the possibility of a new approach, unique characters, a plotline that isn't totally worn out. I will keep coming back to this genre without fail.
Here, to finish this post off, have another cute animated cat.