It's that time of year again. Writers everywhere are closing their eyes and flipping a coin to determine if they will participate in National Novel Writing Month. It's a period fraught with anxiety, excitement, and caffeine — and that's just the process of choosing your project and doing battle with the NaNo website to get your details uploaded.
I've completed the NaNo challenge of writing 50,000 words on a single WIP 3 times now. Not 3 years in a row, because my 2019 entry was a dumpster fire of epic proportions. So, why, I'm sure many of you are asking right now, are ANY of us writers even toying with the notion of undertaking this endeavor in 2020, a year that has been notoriously uncaring about anybody's plans for anything?
Well, it's many reasons. Partly it's the idea of having something normal and expected to hold onto in these otherwise turbulent and unprecedented days. Some of us are working from home, anyway, right now, so we may feel that time is on our side, as well as being in the right atmosphere to just dive into a fresh manuscript. (I mean, if we're already still in our pajamas and on that second cup of coffee…)
Then there's also the intense underlying desire for something new to be comforting and not panic-inducing. On the one hand, we would argue that NaNo does bring about a certain amount of panic on its own, just by existing; but it's a familiar obstacle. We've run this marathon before, and survived it. We know what's coming. And that's valuable at the moment.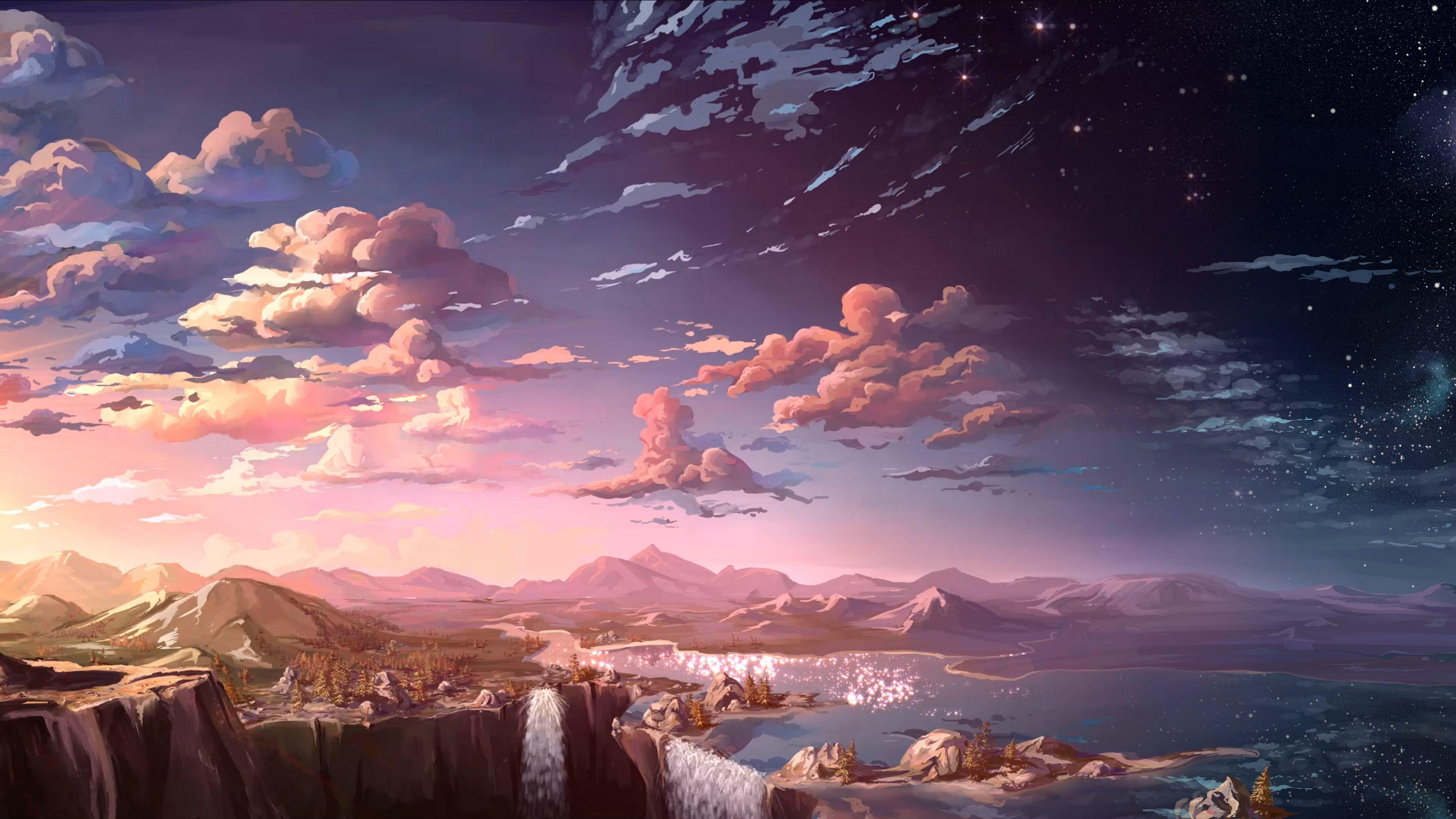 There's also the idea that, in a year of intense, unwanted, new-and-unusual things, this is something that we expect, and can control. Ultimately we decide whether to participate in NaNo, whether we quit early, or stick it out to the bitter finish. (Well, hopefully not so bitter.) We can choose the project, if we outline first or totally make it up on the fly, if we're going to work on a few projects at once and cobble together our numbers, or if we end up writing a novel that's going to keep tallying words well beyond 50,000. This level of manipulation ability can in fact produce somewhat of a high in the current world climate.
And in an era of "social distancing," and downright toxic screaming every time we catch up on the news, belonging to a community that puts aside its differences to unabashedly cheer each other on for the next 30 days, no matter where we live in the world, is very attractive. December 1st will come, and unfortunately some of us will be back to style and genre debates, cancel culture wars and cutting people down. But for now, it's purely going to be, YOU GO, YOU WRITE THE THING AND REVEL IN IT.
Divisions in society are part of human nature, it appears, so when we can find something to all agree on, let's hop straight on that beautiful bandwagon.
As for myself, I'm still debating whether to forge ahead with an official NaNo undertaking or not. Realistically I will still be figuring it out on November 1st. Right now it is all I can do to get through a Covid-altered Halloween without disappointing a very eager 6-year-old. November 1st needs to wait its turn.
I do have a couple of projects to choose from, that I want to start, that I've been wanting to start since quarantine. Putting the pressure on myself of trying to write during that period was not, in hindsight, wise. Again, NaNo is a familiar pressure, and I can draw a line in the sand anytime I like. Actually finishing a new draft this year would be immensely satisfying.
And NaNo would, in fact, be an okay way to approach it.
Whether you're NaNo-ing or not, remember that this month is a great month to write, re-write, outline, pants it, or not write at all.
Remember, it's up to you.