Wow, what a title. Yes, I am going there. I debated doing so for a while.
And then I had to decide: Should I make this post humorous? Totally serious? A combination of my overstimulated angst and pithy sarcasm? All of the above?
I could also say, "Just kidding. The title is a misnomer. There is no surviving. It's the apocalypse. Haven't we all figured this out yet?" But then I would legit feel bad for the people who wouldn't realize I was being snarky with that one.
So, I think I'll just get to what's been on my mind lately.
The biggest problem for me during this virus-crisis and containment-craziness is the sudden loss of something I didn't know I expected to be there. Despite not really minding the social distancing — because, no joke, being six feet apart from people I don't know, not shaking hands, and curbside pickup literally sounds amazing — I didn't realize until now how much I relied on a world whose rhythms I find too taxing. At least I knew what life would generally be like — work, school, shopping, social gatherings. There were set rules, rules I had spent years learning and making second nature. Now all of that is on hold.
Will those rules still be there when the restrictions are scaled back? What if new rules are created instead? Either I have to re-learn, or learn anew. And how do I feel about that? I DON'T KNOW HOW I FEEL ABOUT THAT! All of the extra emotional processing I'm being asked to do to prepare for an uncertain future simply results in: AAAAAAHHHHH!!! I can handle not knowing everything, but even an outline seems to be impossible, and that just creates an immense amount of stress.
So, how am I surviving?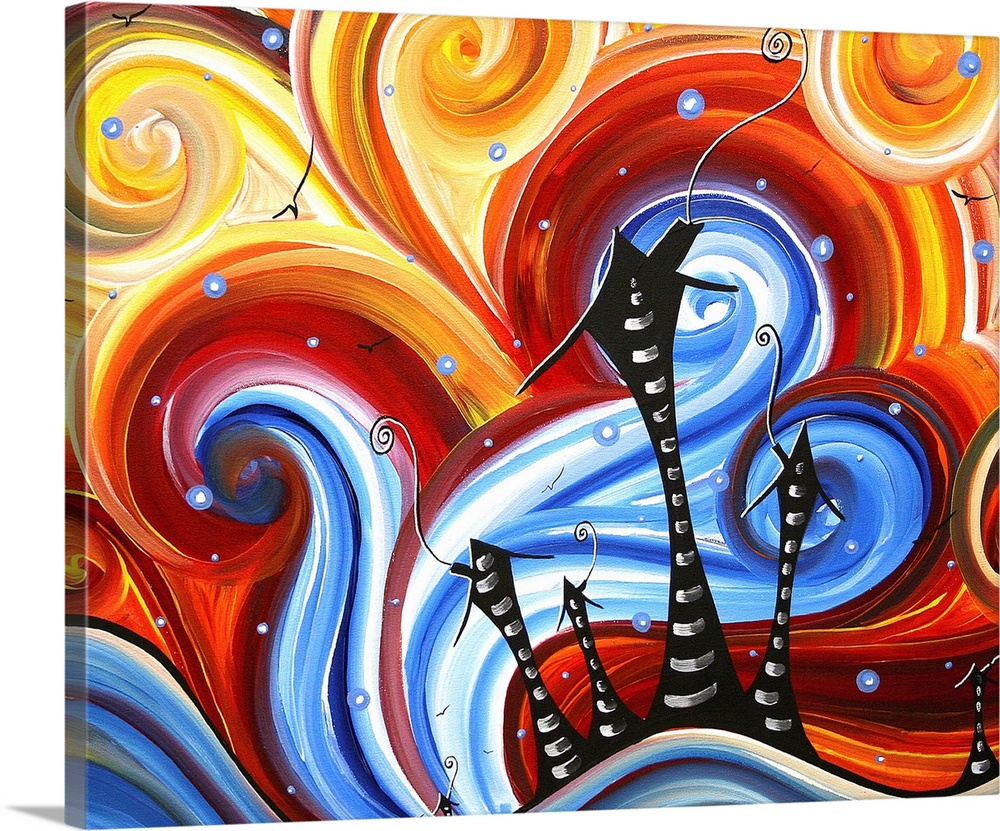 Not very well, honestly.
Children are around ALL THE TIME. People WANT THINGS. There is NOTHING to do, and somehow I am still SO BUSY. Chores and errands have taken on new dimensions, due to sanitation guidelines, and while I can handle those (and understand them), I am also surrounded by complications and burdens as a result. Schools being closed mean that Muffin is struggling to maintain skills he isn't one bit inclined to practice without the structured classroom environment he's familiar with. Me not having an outside job to go to means I would really like to get some writing and editing done, but with EVERYONE AROUND, concentration is an endangered species.
(For example, at this very moment, I'm fighting with Muffin about him letting me finish this post before he loads up his Minecraft world to check on his wolves. Typing the words in my head while shouting different words in his direction is ridiculously hard.)
The pressure is massive. I need space, and quiet, to be able to recharge, and feel more like myself again. But I am being pulled in several directions at once — either to be a teacher, or a parent on overdrive, or a person not spreading a sickness I haven't even been exposed to, or a displaced library aide trying to have half a chance to focus on some online training. We are all getting on each other's nerves, when nerves are already heightened due to the atmosphere outside our house being insecure and frightening.
None of this is conducive to my well-being.
Okay, let's give this another go, then: How can I combat it?
I can still steal enough moments to read at least somewhat, and at least write a little. I can still cuddle the cat, and occasionally watch a video with White Fang, or a movie I've been wanting to see. At first, I cooked more than I had in weeks. I've definitely been conscious about more vegetables, less caffeine, and less sweets. In some ways, the change in routine has shown me just how exhausted I was after working two part-time jobs for six months. Getting to sleep in every single day has been a luxury (that, sadly, I'll pay for later).
But I'm also trying not to concentrate on the negatives right now. One day, things will be back to, not normal, but a semblence of what we expect, and I know I'll greet it with mixed feelings. If people decide shaking hands isn't cool anymore, I'll actually be glad. If not needing to go into crowded stores to get your supplies or groceries becomes more common, I think I'll take advantage of that. If the kids go back to schools with less students per square foot, I imagine mine would be totally okay with that. If curriculums adjust to fewer non-academic requirements, especially for special ed students, that wouldn't be any skin off their noses, or mine.
When schools are open again, I will relish the temporary quiet. I've already looked into virtual lessons for dance and creative writing, and that might be challenging at first, but I want to give it a shot, so I can still advance that part of my career despite the new environment and delivery system.
This current situation won't last forever; partly because nothing does; and partly due to necessity, of society, and of the economy and many other aspects. I know that. I do sometimes focus on that. In the meantime, I want to put my best foot forward at adapting to hardly-ideal circumstances; partly out of lack of choice; partly because I have to find ways to cope.
So, the short answer is: Still find ways to carve out a little space and time for yourself. Indulge in hobbies that you enjoyed before the start of the crisis. Communicate your limits to your family (and make them abide wherever possible). Ignore the news occasionally.
And invest in a bit of alcohol. Or chocolate, whatever's your thing.