Is there any one surefire way to get people to read your self-published work? Nope, sorry. Are there certain things that do seem to work better than other approaches, though? That'd be a yup.
Not that I'm a huge expert (only 5 months after printing my debut novel), but I've found that are particular methods to writing and marketing that will help set your publication apart from the masses, and encourage readers to spend their hard-earned money on it.
DO network and interact with other indie authors. Finding connections on Twitter, Instagram, WordPress or Blogspot, and all the online communities is very important. Word of mouth does sell books for us independents. A handful of detailed reviews on Goodreads or Amazon can really push people towards choosing our title over a bunch of other available options.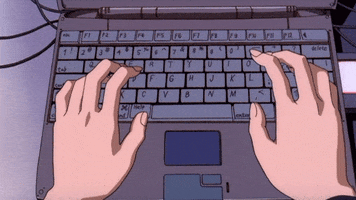 DON'T spam people to read your book. Only Tweeting about your latest release, only subscribing to others whose messages include the "am writing" hashtag, so you can DM them with a very brash, "Hey, you exist, so buy my books!", will tick people off. Building personal associations with potential readers first, then politely asking if they're interested in reviewing your work, generally goes down very well.
DO write your story in a unique, unfamiliar way. Many readers are honestly tired of the usual tropes of genre fiction, and hungry for something different. They are more likely to try an unknown author advertising a tale or style that doesn't sound like all the new novels released last year, than another same-old-same-old by a traditional publishing company playing to a worn-out formula.
DON'T worry about being the next JK Rowling, Neil Gaiman, or Maggie Stiefvater. Number one — none of these authors got to be who they are now overnight. Number two — their writing styles and stories are unique to who they are as authors and as people. So there's no pressure to become an amazing literary master — or someone you simply aren't. Your readers will appreciate your style and story if it's coming from a real place.
DO take the time to edit your manuscripts thoroughly. Are we all human, and going to make mistakes now and then? Of course. But when it comes to first impressions, let's be realistic and understand that most people aren't going to say, "Oh, well, they're only human," after they hit the 125th typo in your published book. A few (literally, under 10) scattered throughout a self-edited work (by someone who most likely is not a professional proofreader) won't really irk most readers. But much more than that, and it can make following your story more (unnecessarily) difficult, and may cause people to wonder how important their satisfaction was to you — translating into lower sales (when it could be avoided).
DON'T ignore others' feedback. No one wants to be told that somebody thought their work was about as interesting as watching paint dry. But when you're going through the beta-reading process or ARC reviews, if several people regularly note the same thing as giving them trouble, you might want to pay attention. Not that you absolutely have to do what others suggest for your work. It can definitely help your sales, though, if you make some tweaks that reflect common critiques. (This is also why you ask for beta-readers prior to printing. It can be a massive help!)
DO have fun with the whole self-publishing thing. Since you're not traditionally published, that means you're not fulfilling a contract or getting paid a large sum of money to write, so that usually indicates you are undertaking this endeavor purely for the joy of completing your work and sharing it with others. And if it's not fun, then, in this instance, what's the point?
Yes, becoming a published author (even doing it by yourself) is a big deal, and a real rush (I won't lie). But although we are after fame and fortune (at least a little!), we also are trying to tell a story, and if other people think it's awesome sauce, that's even better.