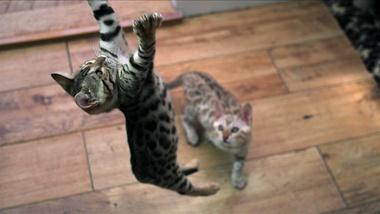 Recently, I had an interesting experience.
I'd decided to join a "writers' group" in my local area. (Note: I'm not anywhere in this post stating where that is at the moment, nor calling out any particular individuals. That's not the point of this discussion).
Anyway, I gathered pretty quickly — after a couple of meetings — that the way this group had been operating was not really what I was looking for, nor how I understood the concept of a "writers' group" to apply.
Each month, a theme would be assigned, and the group would, on their own, write something related to the theme, then they'd all meet up again. After everyone read what they'd brought, the conversation tended to go off into non-related tangents of memories, social issues, and eventually what the next month's topic should be.
There was absolutely no feedback given on each piece regarding literary elements, tone/voice, characterization, setting, atmosphere, or plot. Of course, many of the pieces did not have a majority of these aspects, as we were all (bluntly) told that the group traditionally focused on autobiographical, non-fiction content (nothing more than journaling, really).
No one present (except for me) has a work-in-progress. I was also told (again, point blank) that sharing fiction with the group wasn't really appropriate.
Excuse me? Isn't this the whole idea of people who like to write gathering together for the purpose of writing? To explore, to learn more, to hone your skills in the craft?
I also noticed that others were interested in the exploring, the learning, the honing part, and that they appeared to be shut down by one, very vocal voice.
Ahem. Please pardon me while I clear my very fiery bookdragon throat.
So, here's what I've done: I'm looking into starting my own group, which actually would focus on the craft of writing.
When you're passionate about something as wonderfully varied and diverse as literature, that passion should not get shoved away by a pushy minority declaring what "fits" and what "doesn't."
It's exactly why we have genres. If you want to write historical fiction, go for it! A contemporary romance, sure! Murder mysteries! Science fiction! Epic fantasy! Poetry! A collection of Post-It notes you left taped to your irresponsible teenage children's foreheads! Sure, why not?!?! Whatever you want to write about, chances are, somebody out there will want to read it.
And why can't we do this in a number of ways? Novels. Essays. Magazine articles. Poems. Novels of essays and articles. Blog posts. Fiction. Non-fiction. Combining the two. Fictionalizing real events in your life — with plenty of plot and dialogue and pithy puns.
The "rules" for what and how writers "should" write are treated very loosely these days, and I'm glad for it. We get to share so much with the world by expanding definitions and conditions.
Trying to box in people's creativity just doesn't work.
Experiencing this the other week really threw me.
And then I decided to do something about it.
This will probably turn out to be a big undertaking, and I'd appreciate your prayers! I'm honestly not sure what lies ahead as this venture gets underway, but I'm excited, and hopeful!