Good morning! Considering that I apparently abandoned monthly reviews at some point in the distant past, but there is still plenty to announce or cover in the wrap-up department, and how we're on to a new season, I figured this was a good track to take today.
This calendar year has been a very tumultuous one for us, unfortunately. These days, however, the changes have been good (and filling a desperate need for the positive). What the new stuff has meant in other ways than impacting our schedules and frame of mind, is how it's rearranged our energy and ambitions for our spare time.
In my case specifically, I'm finding that — despite now working in a library — I read less, and am even watching movies less (my go-to form of entertainment after reading). And, because of having less free time and less expendable energy, I am writing less.
And you know what? For the first time in a looong time, I don't mind.
Yes, there are ideas left to explore, plot threads to cultivate, character arcs to, er, arc. But at the moment, I am just taking it bit by bit, and not feeling the pressure to complete editing and produce more finished, polished content. I will get there when I get there.
It's interesting, because I worked so hard to establish myself as an author, and while I absolutely am, suddenly it doesn't feel like the end of the world if I can't release more than one new book a year. This mental attitude actually results in ensuring that when I do complete a project, I will feel better about it, and less likely to beat myself up over imagined flaws. Yes, constructive criticism can be valuable to a creative career. But slamming yourself over a mediocre second draft — especially one written during an extremely stressful period — will never turn you into a more successful author, or person.
Anyway, so while my progress on Fire and Wind is still limping along, I'm done making "excuses" for it. I'm still going with it, which is what counts the most.
And here's some new entertainment I have made time for, and either enjoyed or felt I learned something.
WATCHED:
Uglydolls:
Okay, this is the most amazing animated film I've seen in a while, and considering how much I enjoy Dreamworks movies, this is saying something. Uglydolls is very much a story of our times, a reflection of the "beauty culture," but not an endorsement of it. The cast comes from this culture, but, again, doesn't necessarily support it. And when we live in a society that frequently tells us our looks matter so much more than anything else, the message of Uglydolls needs to be heard.
Godzilla, King of the Monsters:
Basically, we spent all of last weekend watching this. First, White Fang couldn't wait to watch the rental disc; then Muffin found out we had it; then the whole household got into the action. So in about 72 hours, I saw it 3 times. But I didn't mind. There are many little aspects that give this movie so much heart, and make it more than just another monster flick. The special effects are downright awesome, but it's the more subtle touches that really inspired my reactions.
Secret Life of Pets 2:
Heartwarming in a more obvious way, this is the charming and poignant sequel to (clearly) The Secret Life of Pets. Muffin fell in love with these characters the first time around, so there was no question we'd be watching the follow-up. This plot has (luckily) less pushing-believability elements than the original, and still plenty of magic, and humor that works both for kids and adults. And personally, I appreciated the more down-to-earth approach, and what this story reflects about the many forms family comes in.
READ:
Nevermoor:
I had read some conflicting reviews for Nevermoor, and now I understand why. On the surface, Nevermoor is quite enchanting — it's a frolicking sort of fun, packed with magic and mischief and mythical creatures. BUT. Unfortunately, it is a big BUT. The characters are mostly archetypes, with little going for them beyond their expected role. The deeper mysteries of the plot are hinted at, and not really dug into. The book is a slightly intimidating length for an MG novel, and while it trips along pretty quickly, it seems to just keep pushing forward, conveniently ignoring particular issues.
The tricky part for me, though, was that I had the "big twist" guessed easily 150 pages before any "secret" was revealed. Maybe it's because I was reading it as an adult, and this book is aimed at ages 10-14. Or maybe it was just the style — one I've encountered in many other MG/YA novels, that doesn't pull the reader in the way it used to.
Willa of the Wood:
Willa of the Wood showed me that I am definitely beyond social justice authors. Don't get me wrong; I am a big proponent of social justice, and feel it absolutely has a place in literature. However: When you're reading a novel, and it's just crammed with soapbox agenda writing, as opposed to subtle undercurrents or meaningful dialogue that actually makes you think… Well, that's when I bottom out, and lose any enjoyment in the story itself. Unfortunately, this author has definitely taken the soapbox route in his newer publications, and that means I will make other choices.
OTHER THINGS:
I have two new jobs! One is as a dance teacher at an arts center that I've known about for a long time, and they finally had an opening for a ballet instructor! This came to be over the summer, so I'd been looking forward to starting fall classes.
The other is a position I had applied for twice before…and now my turn has come! I'm sure being a library clerk isn't most people's dream job, but I feel competent and confident in the duties, and the environment is generally not overstimulating. As much as I genuinely enjoy working with children, having too many regulations for simple daycare, as well as no limits on noise in most preschool settings, get to me way too easily these days.
Muffin has started kindergarten (!!!), and White Fang is content at his new school (!!!). It's a much longer commute for White Fang (at least half an hour, depending on traffic or construction) than he had, but the academic and social atmosphere certainly makes up for it. Muffin now only spends about 20 minutes on the bus (he had a long ride to preschool), but he's being challenged by the new learning standards, so he's still tired at the end of the day.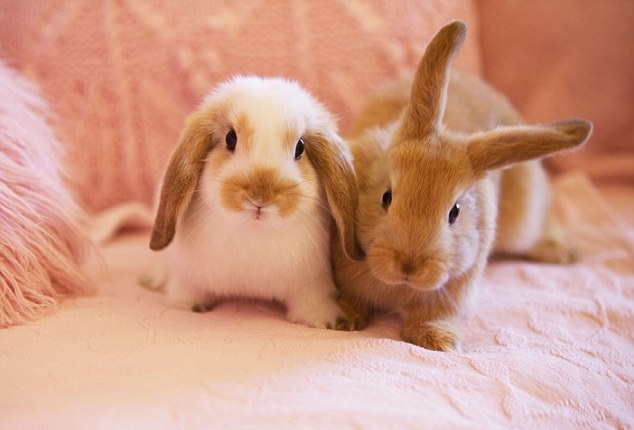 And fall does seem to be on its way! With all the other new stuff going on lately, I don't know how many "typical" autumn activities we'll participate in. Every year, though, the changing leaves and the crisp scent to the air makes me feel cozy and crave fuzzy socks and pumpkins on the front step, and I can't see that changing now.
Have a great day, everyone!