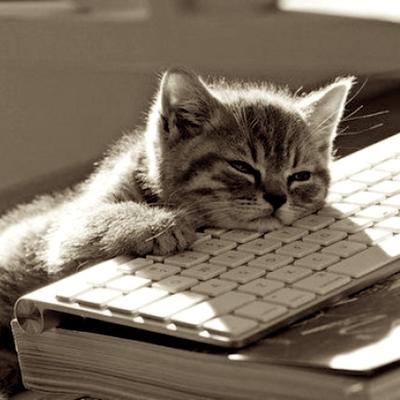 As an author, I desperately avoid possibly negative reviews of anything I've written, anything my friends have written, and books that I really want to keep an open mind about. As a reader…well, repeat the above statement.
However, there are times when I seek out negative reviews. Not the really nasty ones, because — hey, guys, come on! Let's not! Can we please be civil to each other already?!
(I will admit, occasionally I come across a nasty review that just perfectly lines up with what I thought of a certain title, and it's actually enjoyable to read. But that is definitely the exception, and it has to be done right. Meaning all your complaints are about the book itself, and you don't get personal and wish something horrible on the author him or herself. 'Cause, again, people, not cool.)
Anyway, there are actually upsides to negative reviews. Because — sorry, authors — reviews are for readers, and — again, sorry, authors — not everyone will like your book (no matter how awesome you know it is).
There could be lots of valid reasons why readers just don't jive with your work. Maybe they simply aren't into your genre. Maybe your style doesn't float their boat. Perhaps their expectations for the plot weren't how you wanted to write your story. None of this means that you should take negative reviews to heart.
But all of this could also be very important information for potential new readers.
Is a work drowning in purple prose, and that aspect makes your eyes roll back in your head (in a bad way)? Are there certain triggers that you might not feel brave enough to ask about upfront, but seeing mention of them in reviews safely steers you away? Do you have an irrational but still very real phobia of books that clock in at more than 400 pages? And other reviewers' honesty about any or all of these factors will really help you decide whether to proceed with a read or not?
There probably isn't a bookworm alive who wouldn't answer yes to at least some of these.
As a persnickety bookdragon, I've often found negative reviews useful. When I have differing tastes from my friends on a particular genre or style, perusing blogs or customer feedback of complete strangers whose noted preferences on specific authors or series lined up with my own thoughts can absolutely guide me in a good direction. And while I have sometimes put aside my generally-iron-clad criteria and experienced good results, too frequently it doesn't turn out like that, and listening to my instincts would've been more satisfactory.
There are moments when it can be really hard to have to admit to people whose feelings you genuinely don't want to hurt that you just couldn't stand that book they were raving about. But pretending to love it — and then dying inside — is not recommended.
And it works both ways — everyone's had that one beloved favorite that just didn't take with your friend/relative/significant other/pet. And it might temporarily sting — even if you knew that title was out of their comfort zone, and were kind of expecting a rejection — because of what it means to you.
The biggest thing to remember is that books are subjective, and no matter how similar two people's hobbies, passions, or life perspectives are, the chances of them both liking absolutely all the same things is just highly improbable.
And that this is okay.
So, in the end, there's value to be gained for readers from positive and negative feedback, and reviews are for readers. So if you're a writer, pretend the negatives don't exist, and remember that you cannot please all of the people all of the time. Bathe yourself in the glowing praise from devoted fans, and bring those to mind when the going gets tough.
And, reviewers, please, keep posting your opinion. Do be polite. But please don't feel you have to grovel (to even a bestselling, famous author) or fake it for your friends. Just because it seems you were the only person in your social circle or online community who didn't like a certain title doesn't, in reality, mean you were. And one day, someone else will be very grateful to hear your against-the-grain views.